You may have noticed a change in the website. We are working towards building a new site and this will take quite a bit of time. In the mean time please enjoy the items on offer here. We will let you know when the time comes for the new site to go live.
---
All prices on the website include UK Customers Postage and Packing. For International buyers please email before you purchase so that you know the shipping costs and options available. We are a Mail Order company, and this means we can keep running costs and therefore prices low. Much of the Artwork on this site is by Nobu Tamura, a talented digital artist.
SALE items: Sale Pg2 - Otodus obliquus large size shark teeth, Sale Megalodon page updated with small boxed teeth (many double tooth sets), Sale Page 1 updated, lots more items shortly, Sale priced Megalodon teeth, Whitby Dactylioceras ammonites, Sale Dinosaur Sets (Model, tooth, bone and eggshell) BULK FOSSILS added
NEW added items: Triceratops Dinosaur Spit Teeth, Ordovician Starfishes (large size), Dinosaur Coprolites (Agate replaced), Genuine Sahara Arrowheads (and Native American replica Jasper arrowheads), Fossil Wood Slices from Madagascar, Cave Bear bones (Vertebrae etc.) Lots of 3/4 Megalodon teeth, Complete Megalodon Shark Teeth, Star Fishes, Southern Mammoth "Meridionalis" teeth (Hungarian), Carcharodontosaurus & Spinosaurus Dinosaur teeth, Triceratops teeth, Whitby Dactylioceras ammonites, Pennsylvanian Age Fossil Ferns USA, Agatized Dinosaur Coprolites from the USA, Sale Dinosaur sets - Tooth, Eggshell, Bone, and model, Carcharodontosaurus saharicus dinosaur teeth, Dinosaur Teeth now all have their own pages, Libyan Desert Glass LDG - Tektites (Meteorite page), Muonionalusta Meteorite from Sweden, Campo Del Cielo Meteorites, Large Collector Pterosaur Teeth, Rebbachisaurus dinosaur teeth, Mammoth Hair and Tusk sets, NWA Meteorite, Fezouata fan Graptolites, AGATE SLICES
Most Popular Categories
Quality Agate, British produced Bismuth Crystals, Gem Crystal Carvings, Meteorites, Megalodon Shark Teeth
And Sale Whitby Ammonites, Stands & Boxes and Bulk fossil lots
We'd love you to Follow our FaceBook Page so you know about all the updates and new additions to the website. If there is anything you would like us to look out for please give us an email and we'll see if we have it in stock or if our suppliers have them. Please also check the Sale pages on this site for quality items at bargain prices. Don't forget that you can join our free mailing list at the bottom of this page for regular updates of new arrivals and uploads.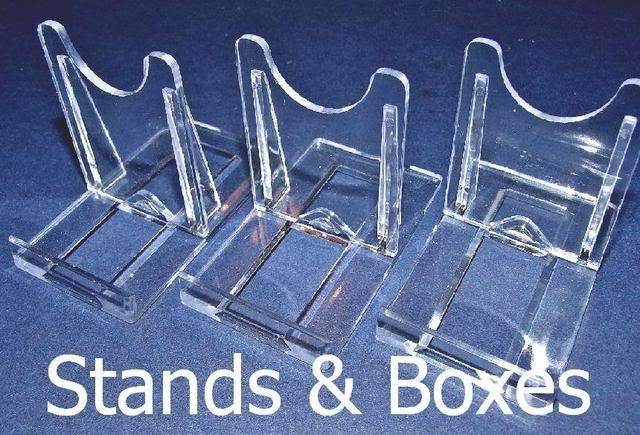 Welcome to Fossilsforsale.co.uk and thanks for looking at all the categories, we hope you find exactly what you are looking for! We are really proud to be able to offer some of Britain's most fantastic fossils , as well as worldwide specimens too, from the most famous to the more obscure locations. If you don't see what you are looking for just give us an email and we will be happy to search our wide stock. Please come back regularly to see new updates and items for sale so that you don't miss a gem of a find! Our website is designed for ease of use so you find exactly what you need, and our payment system is based on the very reliable and solidly built Paypal. See our payment page in the left hand column for more information. We use as much recycled packaging as possible to help the environment and to keep costs down for customers. Postage costs are already calculated into the prices you see on the site for UK customers and we usually use First and Second class mail, with optional additional insurance (See below section regarding shipping). We can give a quote easily to International buyers, colleges, Museums, and Geologists and have supplied many over the years, including TV.
WE CAN RESERVE ITEMS TOO ! If payday is not quite there yet or you want to pay by cheque, postal orders etc, we can reserve items you wish to purchase, just ask us and we'll reserve your items ahead of time (30 days is the usual limit though). Email us for details of anything you are interested in and we will do our best to reserve what ever you need so you are not dissapointed and miss out on a gem of a fossil! If you need any help with payment options feel free to let us know and we will do all we can for you. If you no longer require a reservation please contact us just to let us know so we can offer the items back out for sale so others get the chance.
Thanks to all the Museums and Universities we have supplied to, and for the opportunity to work with the production team at BBC TV, film prop advisors for magazine articles etc. We look forward to working on many new projects soon. We also hope you managed to see David Attenborough's most recent fossil programme featuring the Trilobites called "First Life". Our suppliers helped make this programme happen. We have lots of Trilobites uploaded for all budgets, including collector grade, Moroccan and Russian specimens available. We have a sale page for good/study grade specimens and a Main Trilobite page for the best quality items.
Best wishes to all, from AmmoniteGems.
---
*** International buyers - please ask for a postal quote on your order here before you make a purchase***
CLICK for DELIVERY INFORMATION FOR UK & INTERNATIONAL CUSTOMERS